Introduction to Web Design
It's extremely humbling to be teaching at Guelph-Humber (my alma mater) and to lead students' earliest experiences with code, prototyping, and design.

#Prototyping
#UXSketching
#Storyboarding
#UIDesign
#DesignPatterns
#Affordances
#DesignCritique
#DesignThinking
#IterativeDesign
#InformationArchitecture
#HierarchyDiagrams
#UXResearch
#EmpathyMapping
#UserBehaviour
#HeuristicEvaluation
#Accessibility
#HTML
#CSS
#WebHosting
#Domains
My goal for this course is to empower second- and third-year students with the skills to design and develop websites built accessibly using UX principles.
When I started teaching this course in 2018, the learning outcomes seemed to position web design as a more technical offshoot of graphic design. Thanks to the support of the program admin, I'll be teaching a revised curriculum in 2022 to provide a focused foundation for careers in experience design with emphasis on practical, lean UX methods and composing accessible markup and stylesheets. 
The 12-week course begins with design theory so that by the time students begin to learn HTML, they are already fluent in design terminology and components. Student learning is evaluated through prototyping and code exercises, written design critique and heuristic evaluation, and culminates in the development of a basic website, written in HTML and CSS. 
Since class sizes are quite small, I develop and deliver course materials independently, and am responsible for all assessment of student learning. 
Each year, I collect feedback from students in a subtle UX workshop. I solicit reflection from students and use this to inform the next iteration of the course in terms of delivery, content, and assessment. I was fortunate to inherit assignment materials from a former instructor, but have modified and adapted these each year based on students' sentiment and engagement.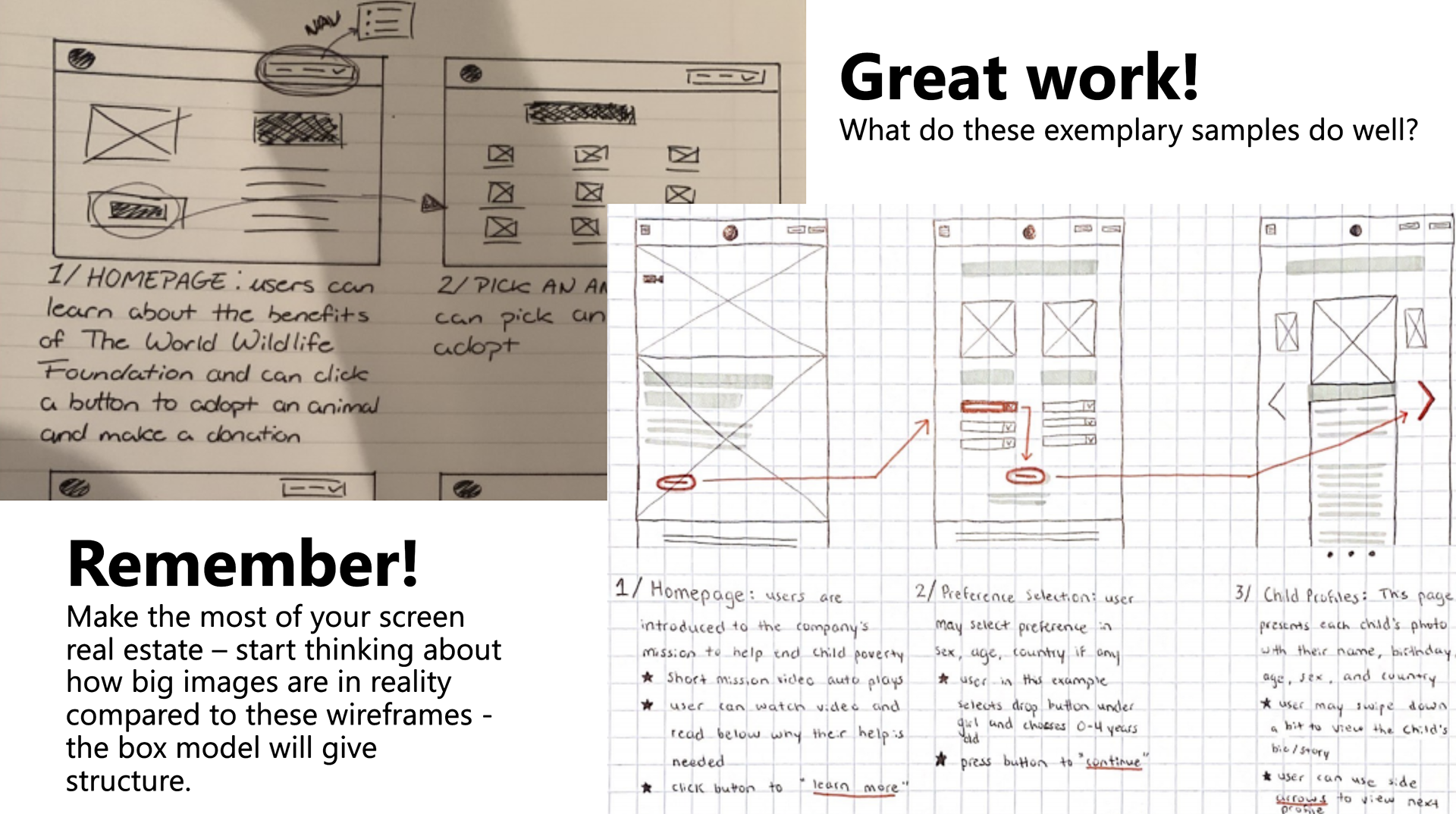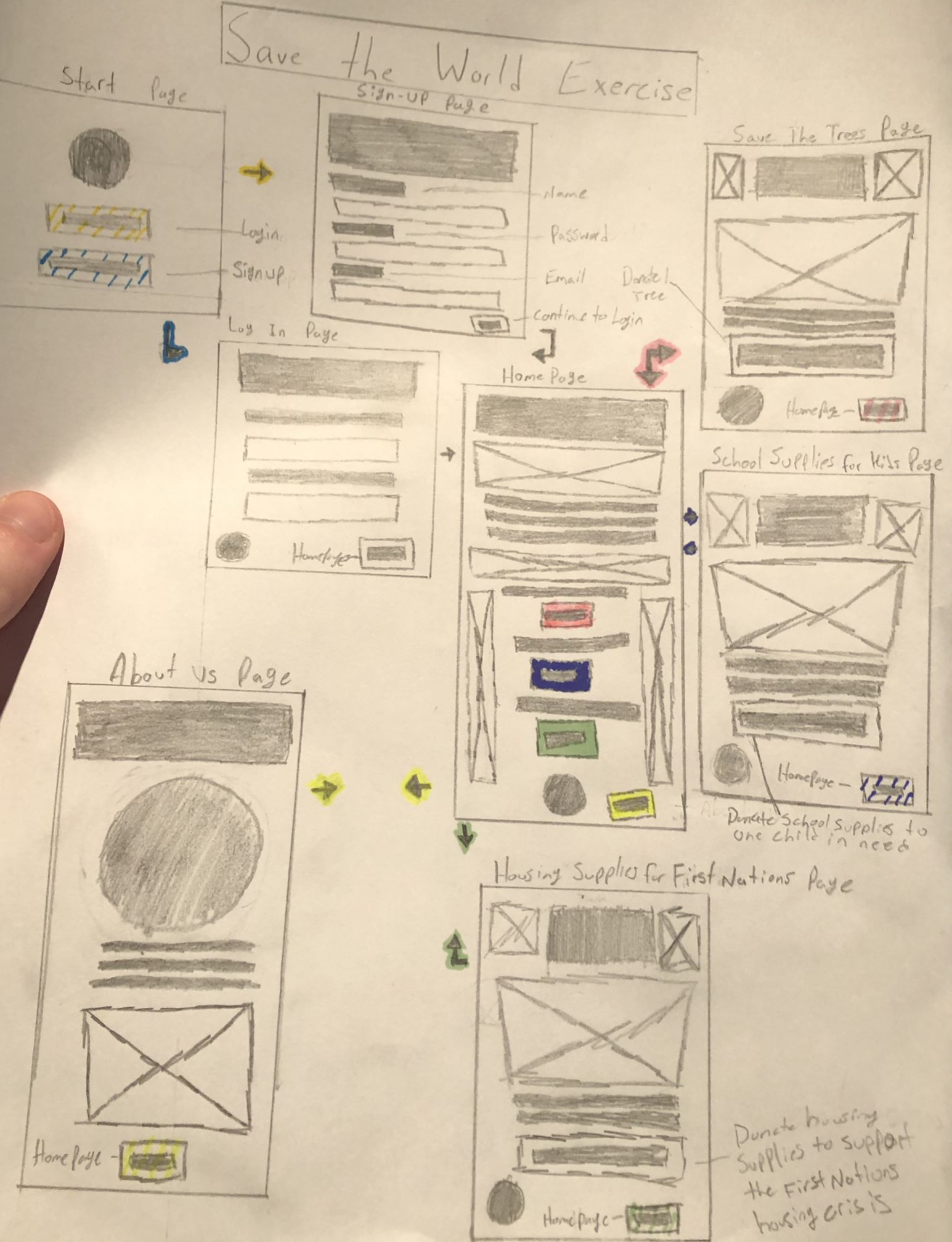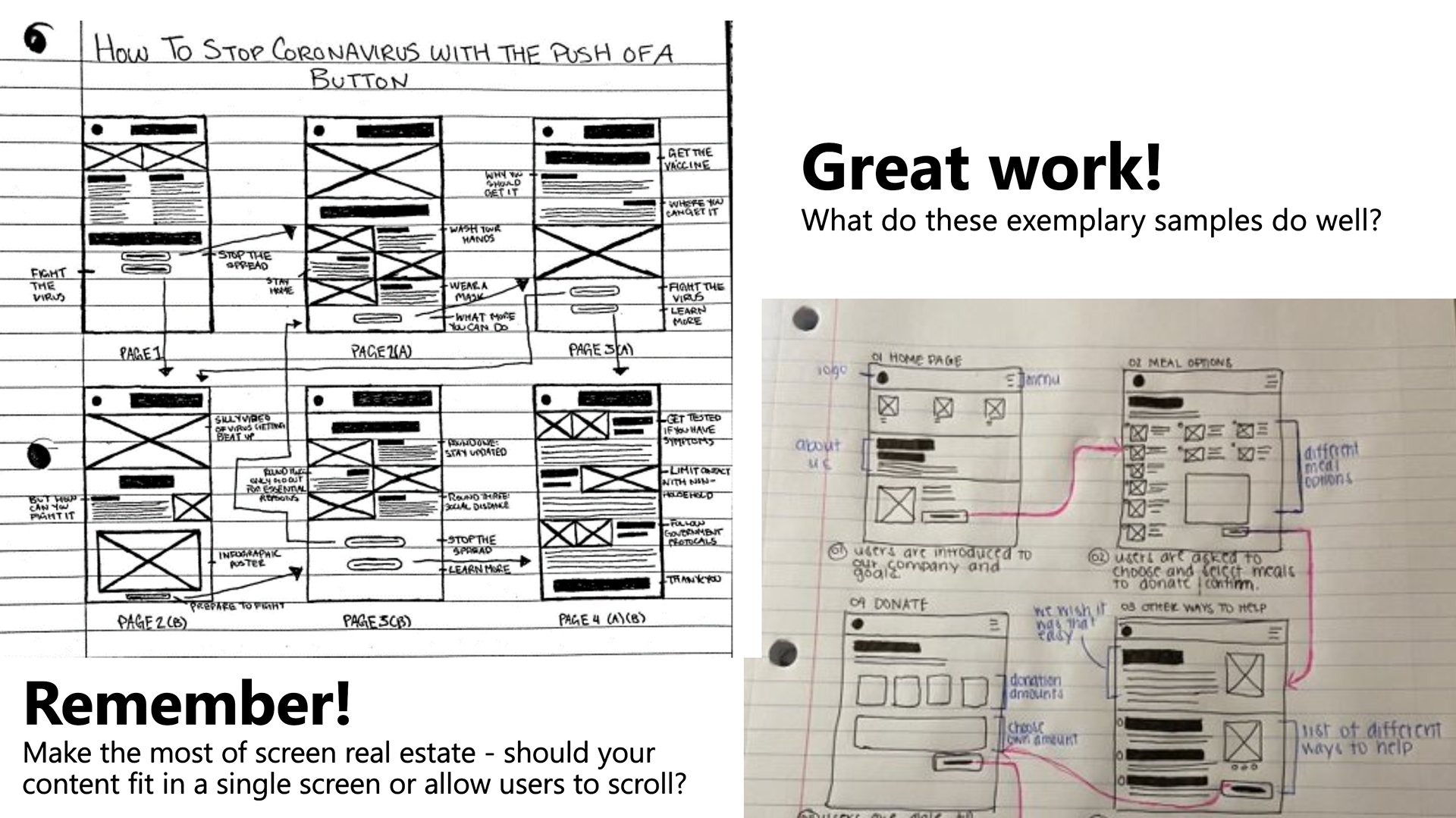 When teaching in person, I try and set the tone for the web design course in week one: we put the computers away and circulate grid paper. I prompt students to design a website that can save the world at the press of a button. By cementing students' learning in physical materials, we get to see our humanity on the page, un-mediated by the tools and function of the digital space. 
Plus, hand-sketched wireframes serve as a valuable reminder that design is just as much about what happens

before

you fire up your computer as after.